wayfinder guides convening
We are excited to host you at our 2018 Wayfinder Guides Convening in Northern California! This page contains everything you need to know about the retreat and will be updated over the following months as new information becomes available. Please scroll to the bottom of the page to RSVP.
when
START: Wednesday April 11, 2018 - 6pm
END: Sunday April 15, 2018 - 1pm
where
ADDRESS: 6868 Cold Springs Rd, Penngrove, CA 94951
The retreat will be held in a rustic property one hour north of San Francisco in the Sonoma Hills. The house sleeps over 20 people, has 2 large kitchens, 5 bathrooms, a large yurt where most of our meetings will be held and a hot tub. The property is surrounded by expansive green space for hiking and the grounds are filled with wild flowers and fruit trees.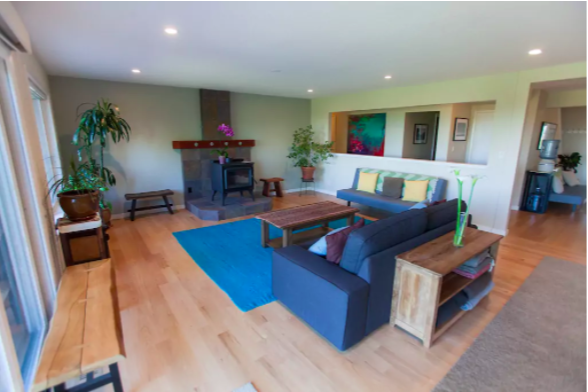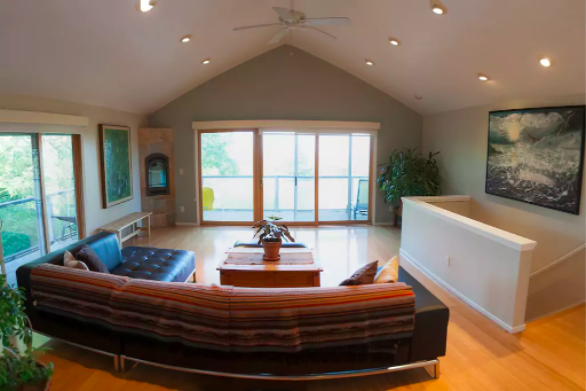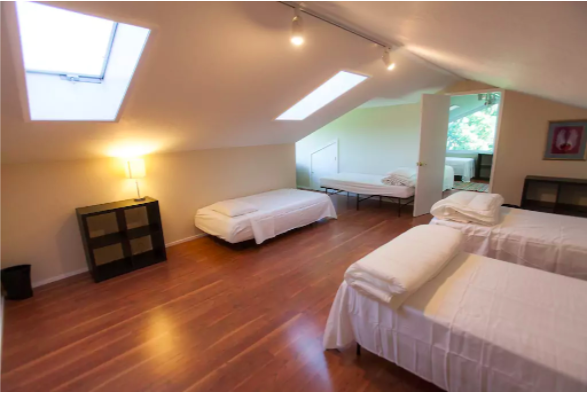 who
We have invited 20 awesome people to join us. Alongside our current guides there will be a bunch of new faces from around the globe.
what's covered
LODGING: Everyone will be provided with a bed in dormitory style rooms.
FOOD: We will provide a continental breakfast, catered lunch and catered dinner every day. There will also be tea, coffee and snacks available throughout.
TRANSPORTATION: We will help coordinate transportation for everyone from San Francisco to the house. We have a very small travel budget reserved for people coming from outside of the Bay Area and will talk to you about this one on one.
what to expect at the training
After settling in on Wednesday evening, we will all meet for informal introductions over a communal dinner. Over the following three days, we'll provide you with all the guidance you need to confidently teach Project Wayfinder's toolkit to school educators. Some of the things we'll cover include:
PROJECT WAYFINDER OVERVIEW: where we came from, what's been happening this year and our plans for next year.
PROJECT WAYFINDER PHILOSOPHY: how we think about meaning and purpose and its influence on curriculum design.
COMMUNITY BUILDING: time and space to connect with the Wayfinder guides community.
HANDS ON EXPERIENCE: full overview and facilitation practice with our toolkit and online teacher resources.
PRACTICAL INFORMATION ABOUT TRAININGS: overview of trainer manual, logistics and invoicing.
On Sunday morning we will hold a closing circle after breakfast and finish programming by 1pm.
what to expect after the training
There are two ways Project Wayfinder trains educators (you can read more about these here):
1. SUMMER EDUCATOR TRAININGS
Project Wayfinder will host 3 US trainings in 2018 (San Francisco Bay Area & Providence)
4 days + 1 prep day
Trainer payment is $2500
All expenses covered (flights, accommodation, meals and ground transportation)
2. ON-SITE SCHOOL TRAININGS
These are booked directly by our schools across the globe
2 days long
Trainer payment is $1500
All expenses covered (flights, accommodation, meals and ground transportation)
We are hosting this Guide's Convening in preparation for the potential influx of bookings for 2018 Wayfinder trainings. Based on the volume of inquiries we've experienced in the past few months, we are hopeful we will need each of our trainers for several trainings next year. However, since we are only mid-way into our pilot year, we cannot predict how many Wayfinder trainings will be booked in 2018. Our ask is that you can be available for 3-4 trainings between March and September, but also remain flexible to the possibility that we are only able to match you with 1-2 trainings.
What to bring
Sunscreen
Hat
Sunglasses
Water bottle
Ear plugs (dorm-style sleeping)
Electronic equipment (there are no TVs or radios, etc)
Pen and notebook
Extra blankets/pillows if you live in the bay area
Comfortable clothes (and extra layers for night time)
Slip-on shoes or sandals (to remove easily)
Warm socks
Headlamp/flashlight
Extra towel
Swimsuit
Extra pillow if needed (one is provided per bed)
Camping chairs/cushion (OPTIONAL) for addition seating in the yurt
Please bring one object/artifact that you feel identifies the core of who you are the most. We will be doing an activity on identity and would love everyone to bring an object/artifact that you feel represents your identity in a way that is most important to you.
Additional information Needed